Giving Hope & Granting NetWishes Since 2002​
NetWish looks to remove the red tape of traditional non-profit organizations and use the power of the Internet to provide direct and immediate assistance to families and individuals who desperately require a modest helping hand.
Please be specific when requesting a NetWish.

Upon careful review, we award financial assistance to applicants who successfully demonstrate need.
We mail gift cards and pre-paid credit cards ONLY.
Due to the volume of wishes, we simply can't reply to all requests.
Your private information is exactly that and will be kept strictly private.
• View our privacy policy.
1. State your case: Tell us why you need our assistance

2. What is the specific use for the financial aid ?
- Limited to residents of the United States of America
- A Maximum Of $200 Per Net Wish Request (1/11/2020)
Please use common sense when posting to the NetWish Guestbook and positive people are always welcome!
Do Not Respond to ATM or Loan Offers Posted.
Please, Please, Please... Do Not Post Any Private Information (email, phone or address) We monitor the guestbook but not 24/7. Posting personal details on any public forum leaves you vulnerable to scams and identity theft.
Thank you and take good care of yourself.
Request for wishes are reviewed and applicants who have a request accepted will receive their filled wish by traditional postal mail.
We do not call or ask for bank details.
Again, the donor wishes to remain anonymous and all applicant information and requests will remain strictly private.
Remember, the more specific
the request the better chance
of a helping hand. NetWish
receives thousands of wishes
and we simply can't answer all.
We care and we try!
At NetWish we rely on the
honesty of the applicants.
Fraudulent applications waste time and take help away from people who honestly need it.
Our specific focus is how the aid will benefit children, older adults and other vulnerable members of our community.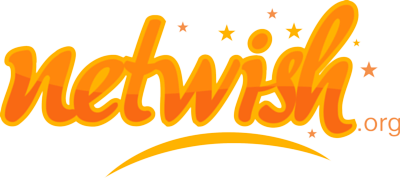 A few of the many thank you letters received.
----------------------

Hello...my name is Jennifer T**** and I am so overwhelmed...I received a huge box today of items for Christmas from NetWish,.. When I saw that box I had no idea what it could be but thanks to you my kids will have a Christmas. Please email me to let me know you got this, I just want to be sure you know how much this is appreciated!!!!!
SIncerely,
Jennifer T**** and family
Scituate MA

---------------
To whom it may concern:
Words cannot express our sincere gratitude for the $200 gift we received on behalf of our son N### who has a serious illness. We are more than grateful at your kindness. We immediately applied this money to his medical bills.
We thank you again for the assistance.

Sincerely,
Pastor M. and D. J#####
Hamden, CT.

------------------
I am a disabled Mom who lives with her 18 year old daughter.My two older children are not living at home.I receive a disability check in the amount of $575.00 per month.My daughter does work and helps out as best she can.My rent alone is $700.00 per month.My daughters work hours were cut to 2 days per week (From 5 days) She is looking for another job,but I have become behind on my phone bill which is now $122.00.I have applied for food stamps,but I am not eligible for extra financial assistance because I receive SSI.I am homebound much of the time,so I am not worried about my needs,but my daughter needs winter clothing so badly.The last thing I want to do is ask for help,but this has become such a difficult situation.I am behind on so much, but cannot ask for any more than this.Everything i've told you can be validated with no problem.I appreciate you taking the time to try and help.Bless you for what you are doing to help so many in need.
RK - NY.
DEC 16th - $200 Gift Check Sent
---------

I am asking for help with our rent. We have been unable to pay our rent this month which is $298.00. My husband is the only one working, I have been looking for a job but have been unable to find one. We have two small children ages 3 and 4 and are afriad of loosing our house. The total rent here is $895.00. But my parents and my brother moved in with us to try to help out, But it has not helped. Our landlord is starting to get impaitent with us. My parents and my brother have been unable to pay their part this month, but if we can get atleast part of the rent, maybe they will give us more time to come up with the rent. We are doing what we can to keep our utilities on, and all our daughters have for christmas is a care bear for each of them. Wich we can deal with, not having a place to live we can not. Thank you for your time. And even if you can not help us we appriciate you taking time to read this. Thanks, EW
EW-TN.
DEC 16th - $200 Gift Check Sent
-------
With tears in my eyes, my daughter and I want to thank you for
your caring, generous heart.I only hope, with God's help, that
I am able to help others someday, as you have helped my daughter
and I.
Have a wonderful Holiday season, and a Happy, Healthy,
New Year!" R. & L. XXXXX

---------
I don't know how to begin to thank you for the help. I
was not expecting it at all. My family and I really appreciate
the $200 gift check. I am at a loss for words at the moment
so once again, THANK YOU VERY MUCH!!! :) - R. P.
The fact is today, as it was 19 Years ago when the NetWish project was launched, too many honest hardworking American families struggle to make ends meets, and through no fault of their own, find themselves in serious financial trouble.
Net Wish understands that relief from a relatively modest pressing need can make the world of difference to a life and family.
---------------------------
• ABOUT NETWISH •
Net Wish is not a traditional non-profit organization or charity. Net Wish is the brain child of a successful Philadelphia area businessman who wishes to remain completely anonymous.
The only motive behind this site is to help the less fortunate in our community and absolutely no tax benefit is received for the Wishes fulfilled.
Ultimately, the hope is that NetWish.org will act as a catalyst and inspire other people to do similar acts of kindness.